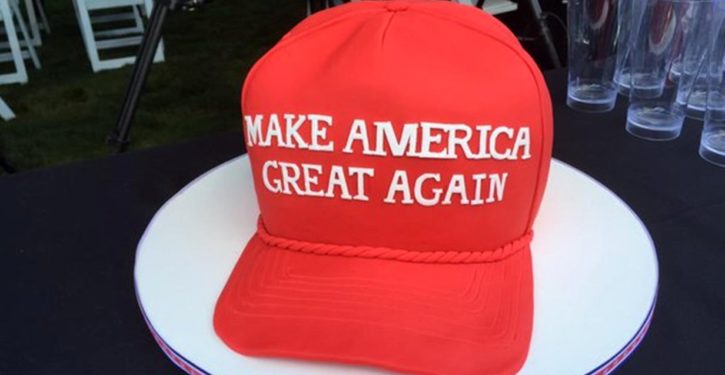 [Ed. – But wearing blackface is sometimes OK apparently.]
Los Angeles Times left-wing columnist Robin Abcarian has written that wearing President Donald Trump's famous "Make America Great Again" (MAGA) campaign hats should be the moral equivalent of wearing racist blackface.

Abcarian links two recent news stories — one, the unjust slander of Covington Catholic High School boys for wearing MAGA hats at last month's March for Life rally in Washington, DC; the other, the revelation that Gov. Ralph Northam (D) of Virginia had appeared in blackface as a medical student. She says that both MAGA hats and blackface are "potent racist symbols" and emblems of "white supremacy."

Though Abcarian admits that the MAGA hat is "not necessarily an overt expression of racism," she claims that it is nonetheless "a pretty good indication that you share, admire or appreciate President Trump's racist views about Mexicans, Muslims and border walls."

Trending: The ever-changing narrative of a man who brutally beat an elderly woman on a NYC subway

She continues:

MAGA hats simply don't mean anything outside their implicit political message: The past was better because the country was whiter.

I look forward to the day they are consigned to the same historical fate as Confederate flags.

Even then, they will surely still have their fans.
For your convenience, you may leave commments below using either the Spot.IM commenting system or the Facebook commenting system. If Spot.IM is not appearing for you, please disable AdBlock to leave a comment.