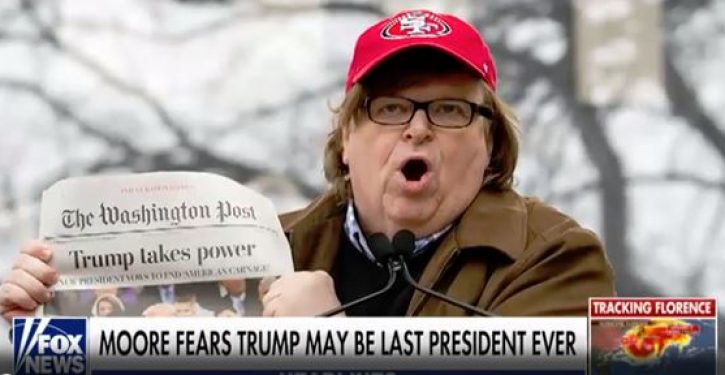 [Ed. – Just don't ask him to boycott McDonalds or KFC.]
The left's major hissy fit over the idea that former Starbucks CEO Howard Schutz may run as a third-party presidential candidate is intensifying with a coordinated boycott of the overpriced bean juice chain and public restroom beginning to take shape.

Schultz infuriated Democrats by daring to utter the heresy that extremists the likes of Kamala Harris, Elizabeth Warren, and Alexandria Ocasio-Cortez and their socialism had dragged the party too far to the left which allowed for him to temporarily supplant President Trump atop their hate list.

Despite his being a flaming liberal who during his tenure in charge of Starbucks was a hero of the left, he has faced the same sort of hate usually reserved for Trump administration figures and Republican members of Congress.

Trending: Spygate: Nunes, 'parallel tracks' against Trump, and origins in 2015

Never mind that Schultz stepped down as the executive chairman of Starbucks, the idea that a severe punitive strike launched against the chain as liberals temporarily gave up their lattes would send a message to him and force him from the race.
For your convenience, you may leave commments below using either the Spot.IM commenting system or the Facebook commenting system. If Spot.IM is not appearing for you, please disable AdBlock to leave a comment.