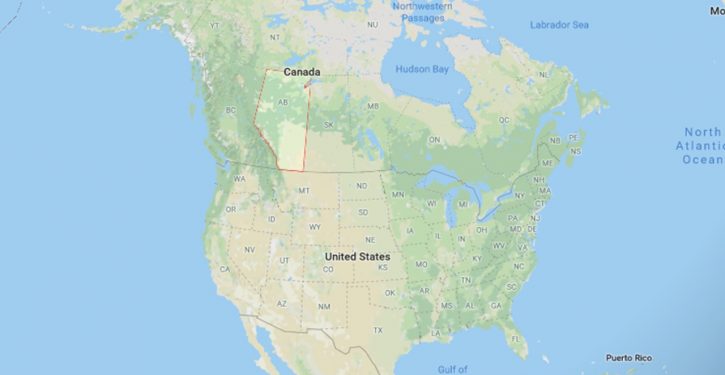 [Ed. – As is so often the case, it's the oil and gas, stupid.  Still, I don't think this one is going anywhere.]
In two significant ways, Alberta is unlike the rest of Canada.  First, Alberta is energy-rich.  Thanks to a several-decade-old energy boom, Alberta has a high per capita income.  This results in the central government in Ottawa sucking taxes out of Alberta.  For every dollar Alberta sends to Ottawa, it gets back only about 65 cents in return.  This means that Albertans pay $21.8 billion more in taxes than they get back.  And it is the aging population of Quebec that benefits the most from this income transfer.

To make matters worse, neighboring provinces have blocked landlocked Alberta from building pipelines for its oil and gas.  As for the Trudeau central government, like all progressive administrations, it is enthralled with the green movement and is anti-fossil fuel in all forms.  Jenkins writes that this means that Alberta oil has to be shipped to markets by truck or rail, an expensive proposition either way, causing Edmonton's oil to sell at barely $10 a barrel – an 80% discount to world prices.  Having to subsidize the rest of Canada while at the same time other Canadians try to squelch the province's energy industry has rankled many Albertans.

The second factor separating Alberta from the rest of Canada is its demographics.
Trending: Rhode Island wasted vaccine by excluding whites from big COVID vaccination event