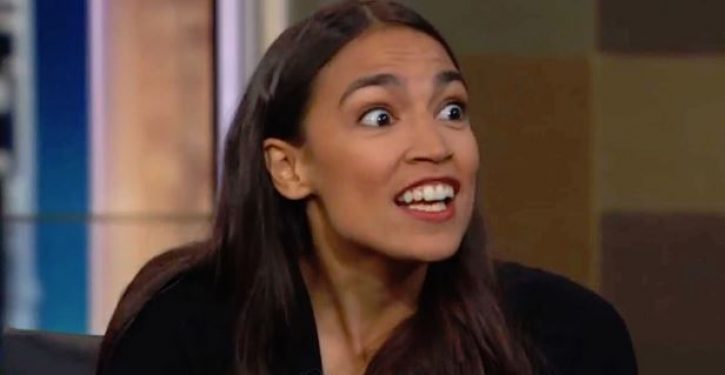 [Ed. – There's a great endorsement for believing 'the experts.']
Back in October, the nations of the world unanimously approved a landmark report from scientists warning that we must make sharp reductions in global carbon dioxide emissions by 2030 to have any plausible chance of averting catastrophic climate change.

This report — published by the U.N. Intergovernmental Panel on Climate Change (IPCC) — led to headlines like "We have 12 years to limit climate change catastrophe, warns UN" by The Guardian, and "The world has just over a decade to get climate change under control, U.N. scientists say" from the Washington Post.

But when the popular freshman Rep. Alexandria Ocasio-Cortez (D-NY) made the exact same point as the IPCC, the world's foremost scientific panel on climate change — that millennials in the U.S. fear "the world is going to end in 12 years if we don't address climate change" — the right-wing and even some in the media pounced.
Trending: Cartoon of the Day: In the bag
For your convenience, you may leave commments below using either the Spot.IM commenting system or the Facebook commenting system. If Spot.IM is not appearing for you, please disable AdBlock to leave a comment.