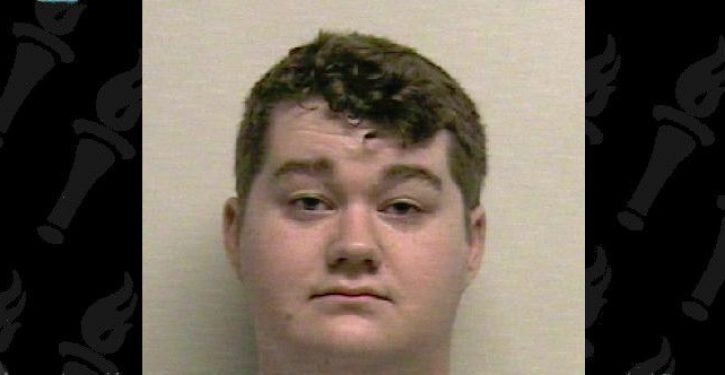 [Ed. – This cretin gets two months in jail. His victim may be coping with her trauma for a lifetime.]
A Utah man was sentenced to 60 days in jail and ordered to serve two years of probation after pleaded guilty to three charges of sexual battery of a child.

22-year-old Benjamin Clawson admitted to sexually abusing a Provo neighborhood girl when she was between four and five-years-old.

Clawson confessed to police that he abused the little girl when he was between 14 and 16-years-old.

Trending: Cartoon of the Day: Pork-astucture

The offenses happened between February 2011 and January 2014, when the girl was between the ages of four and five.

Clawson was sentenced January 17 to the jail time and probation by judge Christine Johnson.