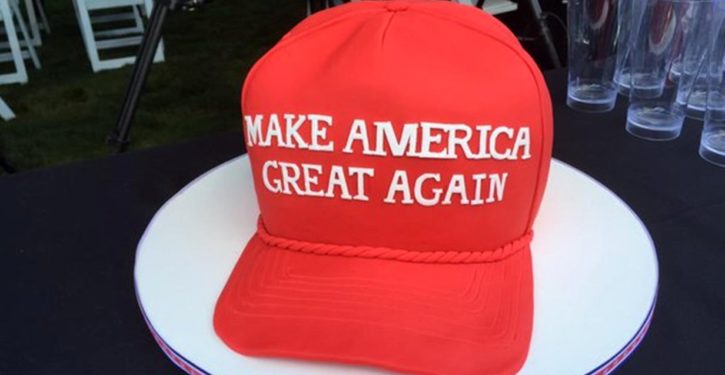 [Ed. – When is a hat not a hat? When you're a liberal writing for the Washington Post.]
Fashion has upset the populace before. Miniskirts were an affront to tradition and decorum. Baggy jeans and hoodies riled the establishment. "Black Lives Matter" T-shirts and pink pussy hats were created to send a message of political protest.

But the Make America Great Again hat is not a statement of policy. It's a declaration of identity.

The MAGA hat. The acronym reads like a guttural cry. An angry roar. MAA-GAA! It calls out to a time — back in some sepia-tinged period — when America was greater than it is now, which for a lot of Americans means a time when this country still had a lot of work to do before it was even tolerant of — let alone welcoming to — them and their kind. Some see an era of single-income families, picket fences and unlocked doors. Others see little more than the heartbreak of redlining, walkers and beards, and the "problem that has no name."

Trending: Three 'pings' on the New York Times leak about the forthcoming John Bolton book

The past was not greater; it was simply the past. It's only the soft-focus, judicious edit that looks so perfect and sweet.