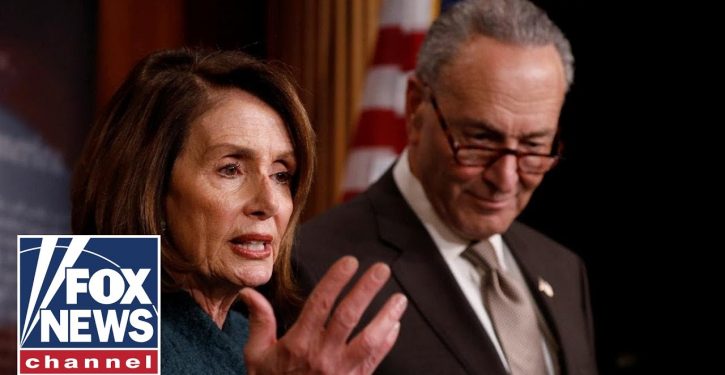 [Ed. – No SOTU on Tuesday 29 January, she says. Why would she give in on that? She assumes she's won the game.]
Speaking to reporters on Capitol Hill Friday afternoon, House Speaker Nancy Pelosi said the original date for President Trump's State of the Union Address, January 29, is still off the table.

Pelosi said she will speak with President Trump once the government is open and negotiate with him over a "mutually agreed upon" date for him to come to the House Chamber. …

It is unclear whether that "mutually agreed upon" date will be before February 15, when a three week continuing resolution expires.
Trending: Pelosi introduces House resolution to censure Trump: What else is new?