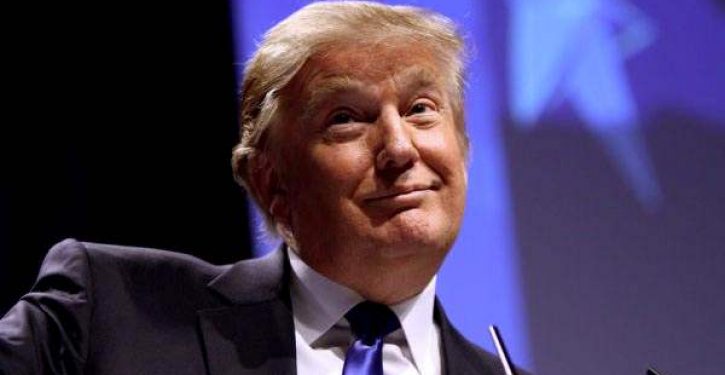 [Ed. – The GOP should be hammering this home to voters daily.]
President Trump is winning higher grades than former President Barack Obama for his handling of the economy, employment, and trade.

In the latest Pew Research Center timed for the start of his third year, adults said that the president's economic policies, dubbed "MAGAnomics", are much "better" than Obama's, driving a good economy and job creation.

"More Americans say Trump's economic policies have made conditions better (40 percent) than worse (28 percent), while 29 percent say they have not had much of an effect," said the survey.

Trending: Shepard Smith compares illegal alien children detained at border to prisoners of war

"In January 2011, a comparable point in Barack Obama's presidency, the public expressed mixed views of the impact of his economic policies, with about as many saying his policies made things worse (31 percent) as better (28 percent)," added the Pew analysis.

Other polls out this week also noted high investor and business confidence in the long-term impact of the president's economic moves.

On trade, the Pew survey found confidence in Trump also.
For your convenience, you may leave commments below using either the Spot.IM commenting system or the Facebook commenting system. If Spot.IM is not appearing for you, please disable AdBlock to leave a comment.