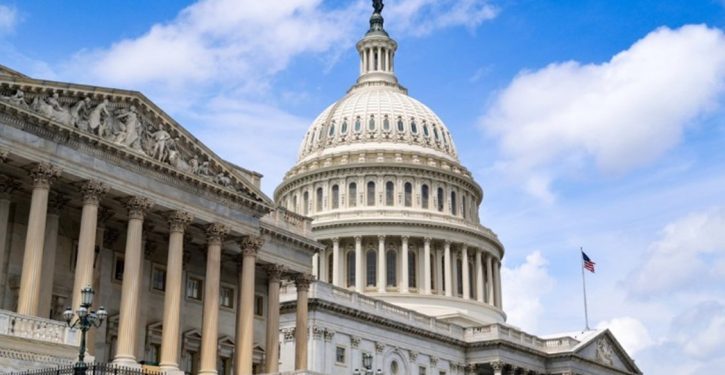 [Ed. – The Senate voted on two proposals today, one of them Trump's, which includes both wall/barrier funding and an extension of DACA benefits.  The other proposal was a Democratic plan with no wall funding.  Neither could get enough Republican votes for cloture (60 required).]
The GOP bill to fund the government and finance Trump's border wall got just 50 votes with 47 voting against, far short of the 60 needed. A Democratic bill to reopen the government through Feb. 8 without any strings attached failed as well, but got significantly more crossover support, winning 52 votes with 44 against. Sens. Lamar Alexander (R-TN), Susan Collins (R-ME), Cory Gardner (R-CO), Johnny Isakson (R-GA), Lisa Murkowski (R-AK) and Mitt Romney (R-UT) all bucked Trump to vote with the Democrats.

There were also more GOP defections than Democratic ones on Republican bill that included wall funding. Sen. Joe Manchin (D-WV) was the only Democrat to vote for it. Sen. Tom Cotton (R-AR), an immigration hardliner and normally a close Trump ally, voted against the bill from the right. Libertarian-leaning Sen. Mike Lee (R-UT) also opposed it.