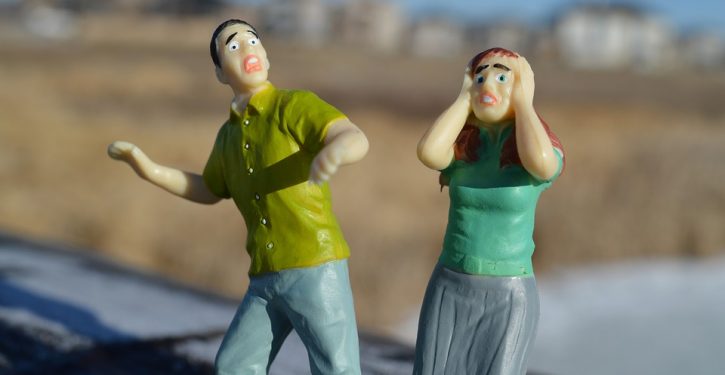 [Ed. – Which was he most afraid was damaged — GI Joe or C-3PO?]
A man was taken into custody in the Dane County Jail after accusing his wife of damaging his action figures, then took an ax to damage the house, according to the Madison Police Chief Mike Koval's blog.

The call came in at 10:03 p.m. to the west side of Madison for a domestic disturbance between a 46-year-old woman and her 34-year-old husband.

The husband called 911 on himself after using a log-splitting ax to destroy a TV, TV stand, laptop computer and several items in the house. The man then went outside and smashed the family car, chopped off both side mirrors and then struck the windshield so hard the ax got stuck. He said he drank too much and overreacted after he thought his wife had damaged some of his prized property, which were action figures.

Trending: Top ranking Democrat slams Ilhan Omar during AIPAC speech: 'I stand proudly with Israel'

When officers arrived, they found the ax in the windshield of the car. Damages were estimated to be about $5,000.

Officers took the suspect into custody, arrested him for domestic-related charges of disorderly conduct and felony damage to property and was taken into jail.
For your convenience, you may leave commments below using either the Spot.IM commenting system or the Facebook commenting system. If Spot.IM is not appearing for you, please disable AdBlock to leave a comment.