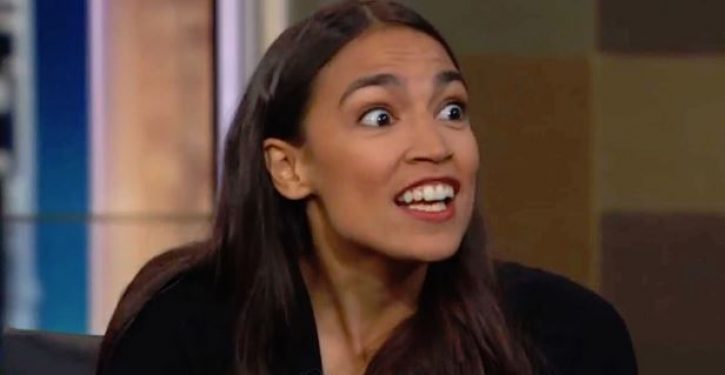 [Ed. – If you've been wondering how many bleeding heart liberals and low-information voters there are in the country combined, now you know.]
Rep. Alexandria Ocasio-Cortez (D-N.Y.) and her Republican critics have both called her proposal to dramatically increase America's highest tax rate "radical" but a new poll released Tuesday indicates that a majority of Americans agrees with the idea.

In the latest The Hill-HarrisX survey — conducted Jan. 12 and 13 after the newly elected congresswoman called for the U.S. to raise its highest tax rate to 70 percent — a sizable majority of registered voters, 59 percent, supports the concept.

Ocasio-Cortez has not introduced any legislation to enact the concept but the survey shows a broad cross-section of Americans supports it, at least presently.

Trending: Shepard Smith compares illegal alien children detained at border to prisoners of war

Women support the idea by a 62-38 percent margin. A majority of men back it as well, 55 percent to 45 percent. The proposal is popular in all regions of the country with a majority of Southerners backing it by a 57 to 43 percent margin. Rural voters back it as well, 56 percent to 44 percent.
For your convenience, you may leave commments below using either the Spot.IM commenting system or the Facebook commenting system. If Spot.IM is not appearing for you, please disable AdBlock to leave a comment.