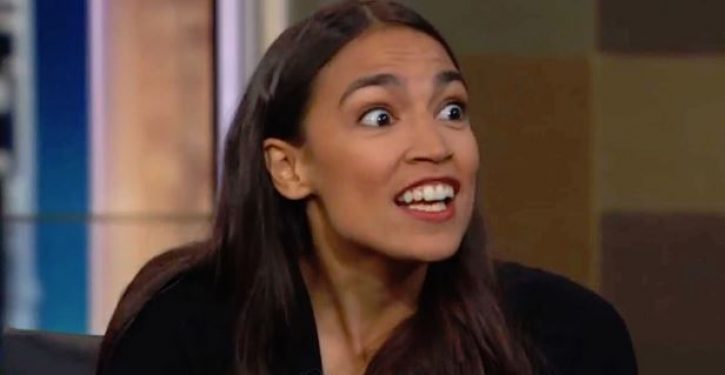 [Ed. – If you've been wondering how many bleeding heart liberals and low-information voters there are in the country combined, now you know.]
Rep. Alexandria Ocasio-Cortez (D-N.Y.) and her Republican critics have both called her proposal to dramatically increase America's highest tax rate "radical" but a new poll released Tuesday indicates that a majority of Americans agrees with the idea.

In the latest The Hill-HarrisX survey — conducted Jan. 12 and 13 after the newly elected congresswoman called for the U.S. to raise its highest tax rate to 70 percent — a sizable majority of registered voters, 59 percent, supports the concept.

Ocasio-Cortez has not introduced any legislation to enact the concept but the survey shows a broad cross-section of Americans supports it, at least presently.

Trending: Who's pulling Biden's strings? Another hint that he is being given orders

Women support the idea by a 62-38 percent margin. A majority of men back it as well, 55 percent to 45 percent. The proposal is popular in all regions of the country with a majority of Southerners backing it by a 57 to 43 percent margin. Rural voters back it as well, 56 percent to 44 percent.