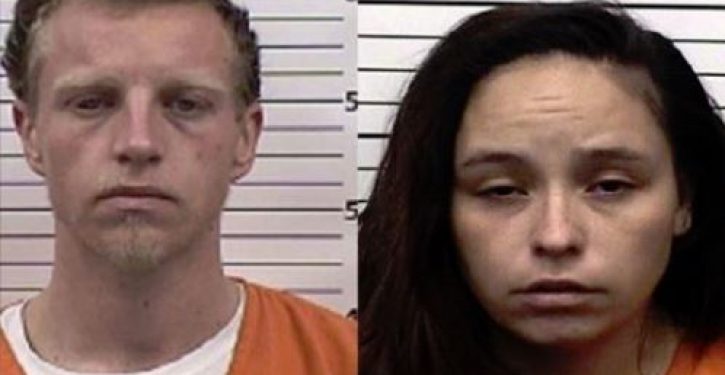 [Ed. – Unbelievable what people will do to their own children and then try to cover up crime.]
It was not a particularly unusual request when New Mexico landscaper David "DJ" Zuber Jr. called a client, Thomas Dunn, and asked if he could bury a cat in Dunn's backyard, which Dunn and his roommates treated as a pet cemetery.

Dunn, who was on vacation when Zuber contacted him in late December, told KOAT in Albuquerque that he was stunned when law enforcement officers knocked on his door in early January and asked to dig up the yard.

What crime scene technicians found buried behind Dunn's home Jan. 4 was not a cat, but Zuber's 1-year-old daughter, Anastazia Zuber.

Trending: Report: Durham probe seeks interviews with Brennan and Clapper

"It was buried in the backyard underneath the remains of a dead dog," Dunn told KOAT. "The body was inside two layers of a white plastic trash bag inside of a black duffel bag."

Zuber and his girlfriend, Monique Romero, 23, have both been charged in their daughter's death. Romero is charged with child abuse resulting in death and Zuber is charged with tampering with evidence and abandonment or abuse of a child.