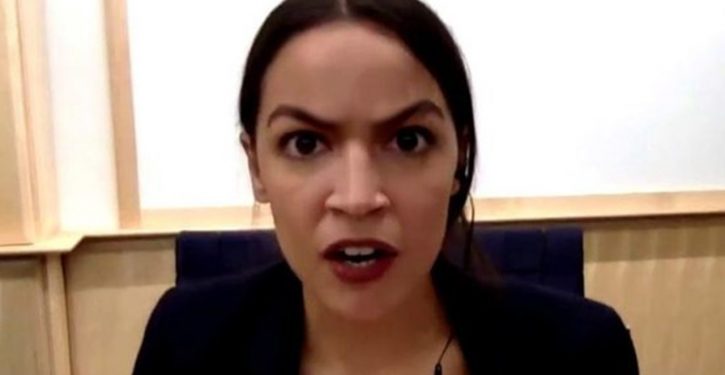 [Ed. – She can't really do that much harm there, as a junior member on a policy committee (as opposed to actually moving taxpayer money around) — but oh, the jokes we can tell.]
Rep. Alexandria Ocasio-Cortez (D-N.Y.) is slated to join the committee leading the House's oversight of U.S banks, lenders and financial markets.

Ocasio-Cortez has been recommended by Democratic leaders for a spot on the House Financial Services Committee, a Democratic source told The Hill on Tuesday. The full roster of Democrats joining the committee is expected to be released as soon as Tuesday night.

Ocasio-Cortez told Hill.TV in November that she has expressed interest in the Financial Services panel to the Democratic Steering and Policy Committee, which doles out seats on House committees.
Trending: VIDEO: Dem rep arrives late, has no idea what she's voting on, says yes anyway