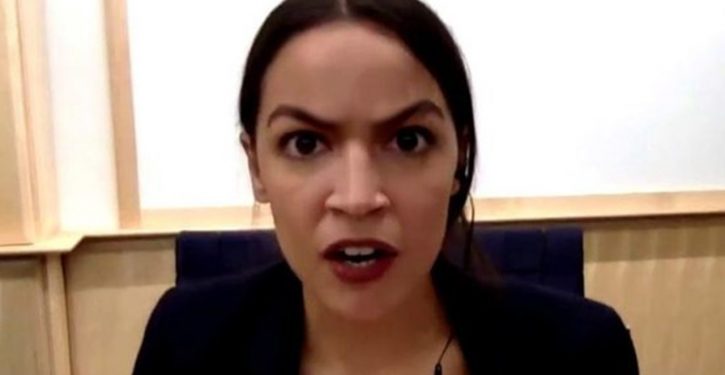 [Ed. – She can't really do that much harm there, as a junior member on a policy committee (as opposed to actually moving taxpayer money around) — but oh, the jokes we can tell.]
Rep. Alexandria Ocasio-Cortez (D-N.Y.) is slated to join the committee leading the House's oversight of U.S banks, lenders and financial markets.

Ocasio-Cortez has been recommended by Democratic leaders for a spot on the House Financial Services Committee, a Democratic source told The Hill on Tuesday. The full roster of Democrats joining the committee is expected to be released as soon as Tuesday night.

Ocasio-Cortez told Hill.TV in November that she has expressed interest in the Financial Services panel to the Democratic Steering and Policy Committee, which doles out seats on House committees.
Trending: Shepard Smith compares illegal alien children detained at border to prisoners of war
For your convenience, you may leave commments below using either the Spot.IM commenting system or the Facebook commenting system. If Spot.IM is not appearing for you, please disable AdBlock to leave a comment.