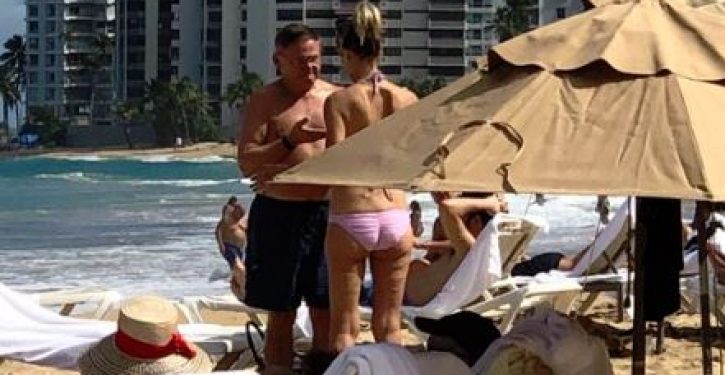 [Ed. – If anyone is looking for members of the party that cares so much about Americans affected by the government shutdown, you can find them soaking up the rays on a beach in Puerto Rico.]
Despite a partial government shutdown with no end in sight, about 30 Democratic members of Congress traveled to Puerto Rico this weekend — with their families and lobbyists — for a winter retreat where they also planned to see a special performance of the hit Broadway show "Hamilton."

Those attending the Congressional Hispanic Caucus BOLD PAC gathering in San Juan also planned to meet Saturday with Puerto Rican officials to discuss ongoing cleanup efforts from Hurricane Maria, according to a report.

"This year's winter retreat promises to be our most widely attended yet with over 220 guests, including 39 Members of Congress and CHC BOLD PAC supporters expected to attend and participate!" a planning memo said.

Trending: No sign that George Floyd was killed because of his race

The junket is taking place at a seaside resort where rooms run around $429 a night. The participants paid for the "Hamilton" tickets with their own funds, the Washington Examiner reported.

"Hamilton" creator Lin-Manuel Miranda began a two-week run of his hit play Friday in Puerto Rico to raise money for artists and cultural groups still struggling in wake of Hurricane Maria. Tickets for opening night ranged from $10 to $5,000, according to the Associated Press.