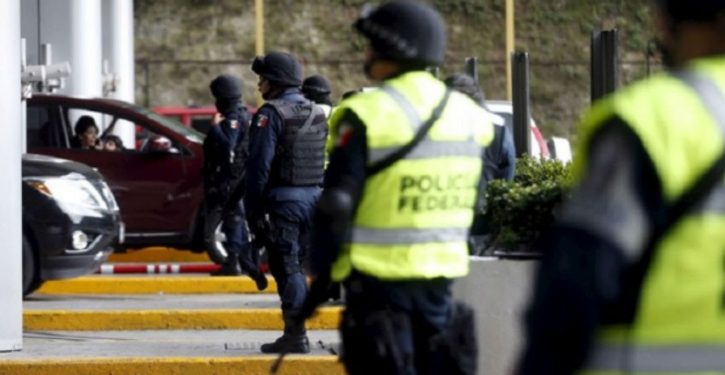 [Ed. – Has anyone determined the whereabouts of Border Patrol agents? The Left is eager to know.]
Mexican authorities discovered 20 bodies on Wednesday, 17 of them burned, near the city of Nuevo Laredo, close to the U.S. border, a security official said.

Five burned vehicles were also found near the bodies in the town of Miguel Aleman, across the Rio Grande from Texas in the northern state of Tamaulipas, the official said in a statement, without providing details.

Tamaulipas has become one of the most violent states in Mexico, convulsed by gangs fighting to control drug trafficking, extortion rackets and the exploitation of migrants.
Trending: Teen suspended from school for arguing there are only two genders
For your convenience, you may leave commments below using either the Spot.IM commenting system or the Facebook commenting system. If Spot.IM is not appearing for you, please disable AdBlock to leave a comment.