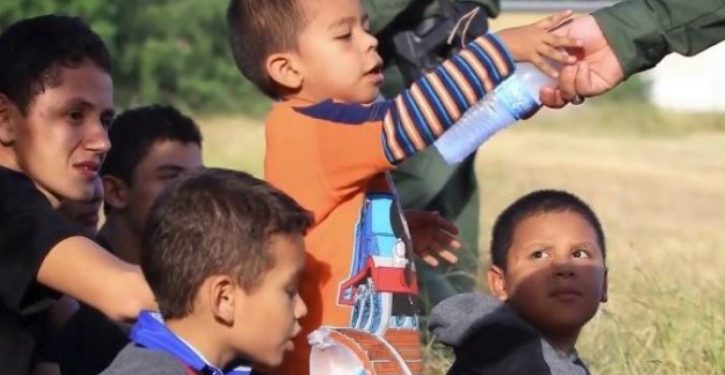 [Ed. – Liberals continue to insist there is no crisis at the border.]
Educated on a legal loophole that lets migrant "families" with kids enter the United States, the Homeland Security Department reported Tuesday that men showing up with kids at the border has spiked 110 percent in just the last two years.

The department noted that children could be used by smugglers and drug traffickers to enter the country.

Families are also using fraud to game the immigration system. The department said that 170 families have been caught lying about their relationships to enter the U.S.

Trending: As Joe Biden's mother would say…

"This data does not show nor does DHS assert that all minors apprehended as part of a family unit are illegitimate, but it does indicate that there is a significant problem that provides DHS the needed authority to protect the best interests and welfare of all children," said the department.

The statement was aimed at news reporting that has suggested the Trump administration is tear gassing and rejecting families.