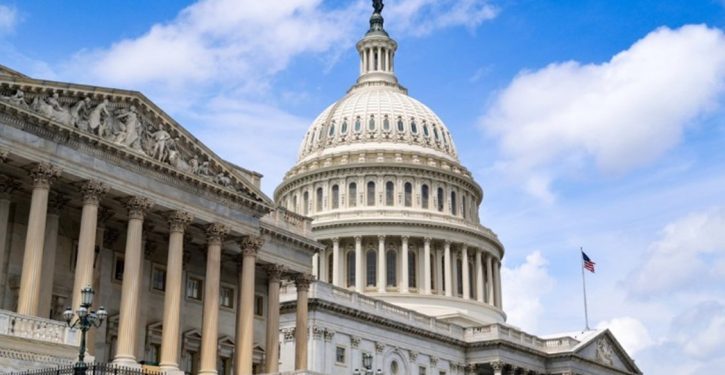 [Ed. – This article from Matt Vespa is about 2 hours old now, and lawmakers were still in D.C. working at the time it was posted. However, Fox just reported on air that both houses have now adjourned and the lawmakers are leaving town, without agreeing on a spending resolution. So the partial shutdown starts at midnight.]
President Trump knows the Democrats will filibuster, which is why he wanted Senate Majority Leader Mitch McConnell to nuke the legislative filibuster. McConnell is not going to do that. Guy wrote about that today. For a hot second, it seemed Trump was going to sign the senate's stopgap measure that included zero money for the border wall and funded the government until February. Luckily, the president changed his mind…

[…]

UPDATE: Via WaPo, the shutdown is happening:

Breaking news: House lawmakers left the Capitol Friday night without passing a budget agreement, ensuring funding for several key government agencies will lapse at midnight.

The partial shutdown comes amid an impasse between President Trump and Democrats over billions in federal funding for a wall along the U.S.-Mexico border. This story will be updated.
Trending: Democrats respond to the latest monstrous murder by illegal aliens
For your convenience, you may leave commments below using either the Spot.IM commenting system or the Facebook commenting system. If Spot.IM is not appearing for you, please disable AdBlock to leave a comment.