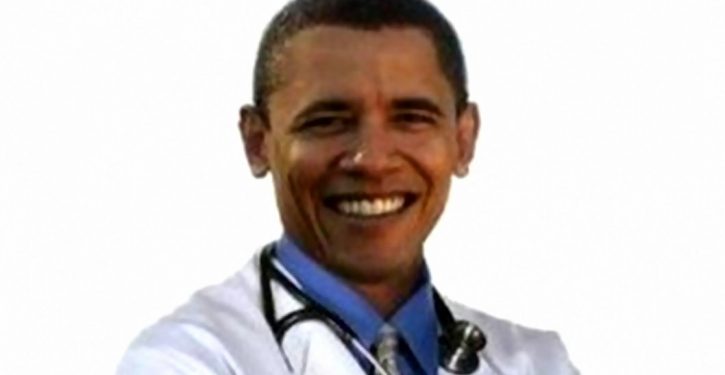 [Ed. – As Haskins explains, the media's talking points don't even parse.  That isn't surprising, of course.]
There are three important reasons enrollment is declining. The first is that Obamacare insurance plans have become so outrageously expensive in many states that consumers who can find ways to avoid purchasing Obamacare plans often do. The average Obamacare premium (based on the benchmark Silver Plan for a 40-year-old) in most states is higher than $500, and it even exceeds $700 in four states. …

[…]

2019 … is the first year since the Affordable Care Act was passed into law that Americans won't be penalized for choosing not to buy health insurance plans they don't want and often can't afford to use. This is the second important reason we're seeing Obamacare enrollment drop.
Trending: Sarah Sanders: Democrats accused Trump of 'treason.' Why she has a definitive point
For your convenience, you may leave commments below using either the Spot.IM commenting system or the Facebook commenting system. If Spot.IM is not appearing for you, please disable AdBlock to leave a comment.