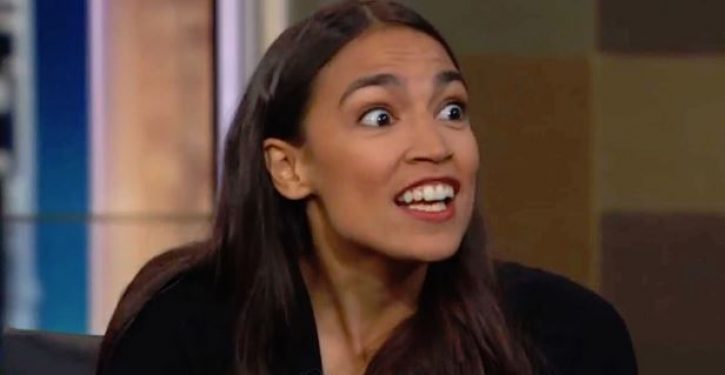 [Ed. – I wasn't actually that judgment-challenged at 29.  Were you?  The meme was silly, BTW.]
Socialist Alexandria Ocasio-Cortez threatened to use the powers of her elected office to retaliate against Donald Trump Jr. on Friday after the president's son posted a meme trolling her on his personal Instagram account.

"I have noticed that Junior here has a habit of posting nonsense about me whenever the Mueller investigation heats up," Ocasio-Cortez tweeted. "Please, keep it coming Jr – it's definitely a "very, very large brain" idea to troll a member of a body that will have subpoena power in a month."

"Have fun!" she concluded.

Trending: Cartoon of the Day: A red flag

[…]

Almost immediately, numerous political analysts, commentators, and pundits noted that Ocasio-Cortez's comments likely constituted an ethics violation.
For your convenience, you may leave commments below using either the Spot.IM commenting system or the Facebook commenting system. If Spot.IM is not appearing for you, please disable AdBlock to leave a comment.