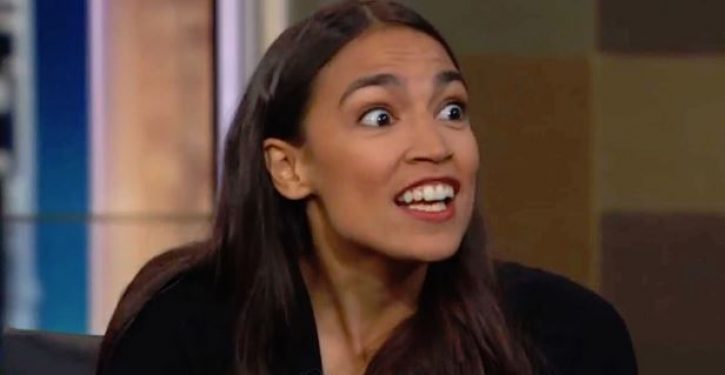 [Ed. – I wasn't actually that judgment-challenged at 29.  Were you?  The meme was silly, BTW.]
Socialist Alexandria Ocasio-Cortez threatened to use the powers of her elected office to retaliate against Donald Trump Jr. on Friday after the president's son posted a meme trolling her on his personal Instagram account.

"I have noticed that Junior here has a habit of posting nonsense about me whenever the Mueller investigation heats up," Ocasio-Cortez tweeted. "Please, keep it coming Jr – it's definitely a "very, very large brain" idea to troll a member of a body that will have subpoena power in a month."

"Have fun!" she concluded.

Trending: Scorch: Departing Ric Grenell pointed out to Sen Warner that Obama's own executive order justifies release of unmaskers' names

[…]

Almost immediately, numerous political analysts, commentators, and pundits noted that Ocasio-Cortez's comments likely constituted an ethics violation.