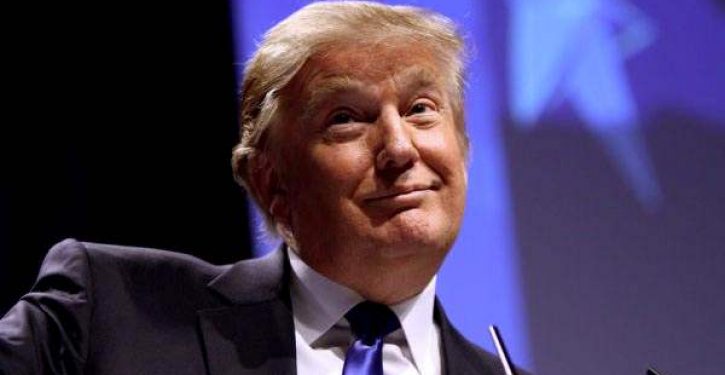 [Ed. – He'll get Mexico to pay for that wall yet!]
President Donald Trump is succeeding in making China pay most of the cost of his trade war.
That's the conclusion of a new paper from EconPol Europe, a network of researchers in the European Union. U.S. companies and consumers will only pay 4.5 percent more after the nation imposed 25 percent tariffs on $250 billion of Chinese goods, and the other 20.5 percent toll will fall on Chinese producers, according to authors Benedikt Zoller-Rydzek and Gabriel Felbermayr.

The trade dispute between the U.S. and China is showing slim hope of abating as the leaders of the two nations prepare to meet in Argentina this month. According to Zoller-Rydzek and Felbermayr, the tariffs will do what Trump has longed for: They will cut American imports of affected Chinese goods by more than a third, and lower the bilateral trade deficit by 17 percent.

Trending: Cartoon bonus: Happy Birthday, Mr. President!

The Trump administration selected products with the highest "price elasticity," or high availability of substitutes, according to Zoller-Rydzek and Felbermayr. The Chinese products hit by Trump's tariffs can mostly be replaced by other goods, forcing exporters to cut selling prices to keep buyers.
For your convenience, you may leave commments below using either the Spot.IM commenting system or the Facebook commenting system. If Spot.IM is not appearing for you, please disable AdBlock to leave a comment.