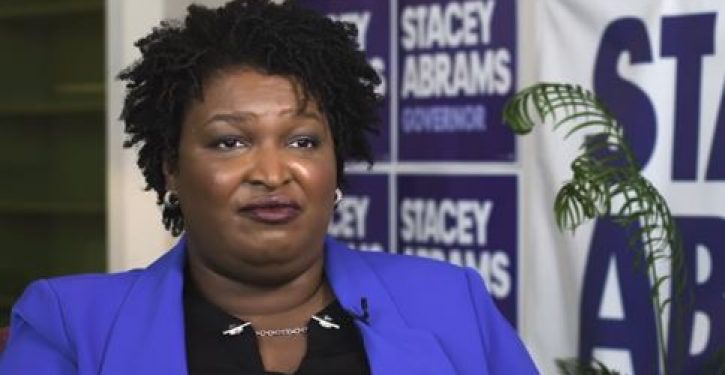 [Ed. – Right. We're just hearing about this now?]
Democrat Georgia gubernatorial nominee Stacey Abrams claimed Tuesday that a poll worker in her precinct nearly denied her a ballot on Election Day.

Abrams, who recently lost the Georgia gubernatorial election to Republican Brian Kemp, said she had problems at her polling place because the poll worker thought she voted with an absentee ballot.

"The day I voted, I had to correct the poll worker who said I had filed for an absentee ballot," Abrams, who recently ended her bid to be Georgia governor, told NPR's Morning Edition.

Trending: Feinstein in deep doo-doo over confrontation with young climate alarmists over GND

"It took a few minutes for me to cast my ballot because of the problems with the polling place," she added.
For your convenience, you may leave commments below using either the Spot.IM commenting system or the Facebook commenting system. If Spot.IM is not appearing for you, please disable AdBlock to leave a comment.