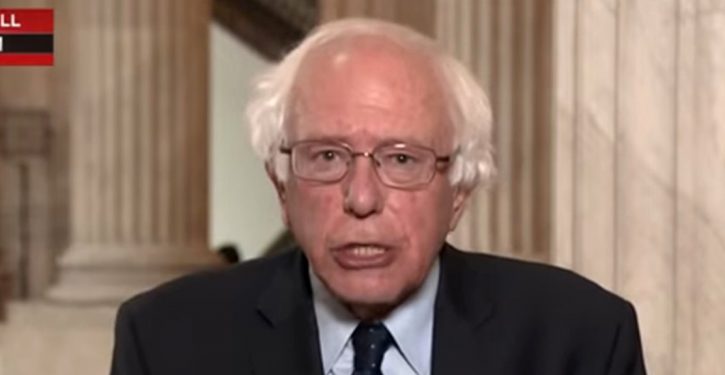 [Ed. – When Sanders buy Walmarts, he can pay his employees anything he likes. Until then, he should keep his piehole shut on what a privately owned company does or doesn't do.]
Sen. Bernie Sanders shamed Amazon so badly over its employee pay that the online retailer announced a new $15 minimum wage last month. Now the Vermont independent has set his sights on another low-wage bogeyman and Amazon competitor: Walmart.

In a bill introduced Thursday, titled the Stop WALMART Act, Sanders is following essentially the same strategy that drove Amazon to say it would raise the starting pay in its fulfillment centers.

"You have the wealthiest family in the United States, worth $180 billion," Sanders told HuffPost, referring to the Waltons, who own a majority stake in Walmart. "They're paying workers starvation wages."

Trending: Three 'pings' on the New York Times leak about the forthcoming John Bolton book

The Stop Bad Employers by Zeroing Out Subsidies Act, introduced by Sanders in September, would punish large companies for paying workers poorly enough that they qualify for welfare programs. The shorter version of its name, Stop BEZOS Act, pointed the finger directly at Amazon CEO Jeff Bezos.