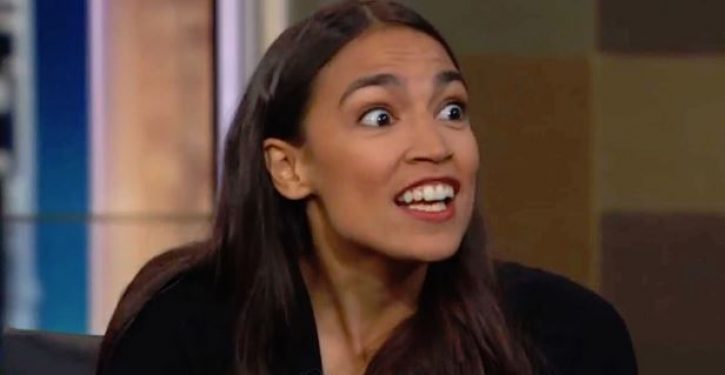 [Ed. – Look forward to mention of her as a daily event in the news.]
Alexandria Ocasio-Cortez made history this midterm election cycle, becoming the youngest woman ever elected to Congress. Now, the lawmaker is making headlines for highlighting the racism and sexism she says has been at play during her first days on Capitol Hill.

On Wednesday, Ocasio-Cortez was on her way to a member luncheon in Washington, D.C., when someone directed her to an event being held at the same time for the spouses of elected Democrats.

"I was sent to the spouse event," she wrote on Twitter. The congresswoman added that she was also stopped because someone assumed that she was an "intern/staffer" instead of a House member.

Trending: FBI official confirms: Hillary Clinton private-server email records found in Obama White House

"Next time try believing women + people of color when they talk about their experiences being a woman or person of color," Ocasio-Cortez wrote in the social media post.

Her candid comments over the past few days, whether it be talking about being mistaken for an intern or not being able to secure an apartment in Washington, D.C., until her congressional salary kicks in, have been celebrated by other staffers and lawmakers who shared similar experiences.
For your convenience, you may leave commments below using either the Spot.IM commenting system or the Facebook commenting system. If Spot.IM is not appearing for you, please disable AdBlock to leave a comment.