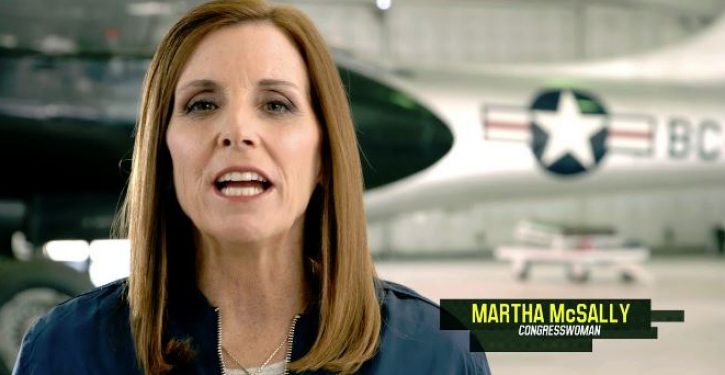 [Ed. – Rush Limbaugh suggested this week that McSally incurred something of a GOP undervote by not being solidly conservative. There may be something to that.  However, I've seen nothing to suggest she's a McCain-type "maverick" who'd go out of her way to thwart her own party on contentious issues.  The "appointed senior senator" option looks like a winner from here.]
Perhaps it was a bit easier for McSally to graciously conceded defeat than it has been for some other candidates. As Ed indicated yesterday, this may not be the end of the road for her, and she could still wind up being the state's senior Senator. Jon Kyl is planning to resign his placeholder position as Senator by the time the next Congress is seated. That leaves Arizona Governor Doug Ducey with yet another decision to make.

He had appointed Kyl to replace John McCain, knowing that Kyl wouldn't be staying all that long. Now, with the seat coming open yet again, he'll need to appoint another replacement to serve until Arizona holds a special election to serve out the rest of McCain's term in 2020. McSally has to be on the shortlist for that appointment, but it's not a sure thing. Having the advantage of incumbency would no doubt bolster McSally two years from now, but she did just lose a statewide election.