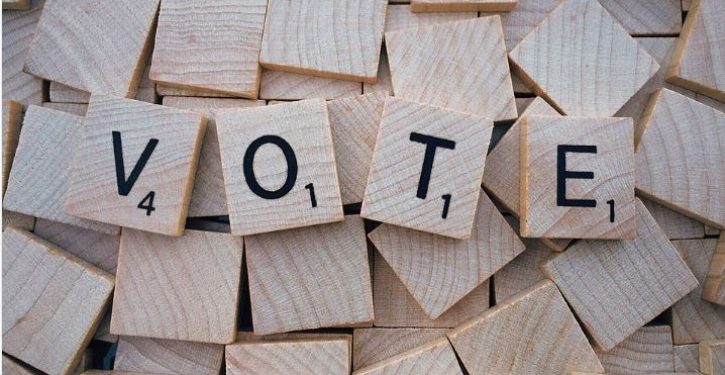 [Ed. – Although local election officials make a case that they're complying with state law, there's also a case that the "ranked choice" method for deciding plurality outcomes violates the intent of the U.S. Constitution.  This is a weird one — and frankly one the voters of Maine were not wise to set up by approving "ranked choice."]
"Instead of respecting this important constitutional principle, the RCV Act directly contravenes it by denying individuals who obtained the highest number of votes after the first round of balloting – in this case, Bruce Poliquin – from being declared the winner of the general election," reads the complaint. Poliquin is joined on the lawsuit by three registered voters from the 2nd District, including Veazie attorney and Penobscot County Republican Committee chairman Brett Baber. …

Poliquin is leading Democratic challenger Jared Golden by roughly 2,000 votes, according to unofficial election results. The two-term Republican congressman and Golden – a Marine Corps veteran and state lawmaker – each have roughly 46 percent of the vote. But because neither received more than 50 percent, votes cast for independents Tiffany Bond and William Hoar – who received 8 percent combined – will be reallocated based on who those voters ranked second on their ballots.

Ranked-choice voting is different than instant run-off elections. Under ranked-choice, voters only cast ballots once and those ballots are then used to reallocate votes based on voter preferences if no candidate receives majority support after the first count.
Trending: Trump's end-of-term: Another dead cat bounce in the operational sequence of events