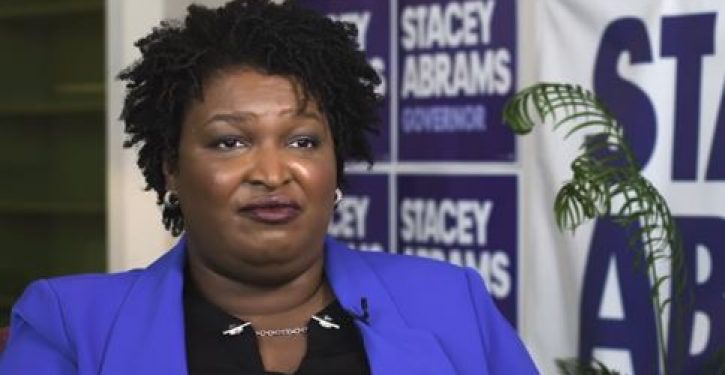 [Ed. – All part of the exciting process of mob-negotiating the vote.]
Abrams, who has not conceded to Kemp despite him gaining 50.3 percent of the vote with 100 percent of precincts reporting as of Monday afternoon, filed a lawsuit Sunday to block two counties from rejecting provisional and absentee ballots with slight errors, the Washington Post reported.

The lawsuit also calls for county officials to accept provisional ballots from voters who have not updated their current addresses when registering to vote, and seeks to extend the deadline for certifying election results to Wednesday.

The lawsuit also asks county officials to count provisional ballots from voters who have changed addresses but not updated their voter registration and seeks an extended deadline to certify the election results.
Trending: Liberal media weep, gnash teeth, fume over Mueller report preview
For your convenience, you may leave commments below using either the Spot.IM commenting system or the Facebook commenting system. If Spot.IM is not appearing for you, please disable AdBlock to leave a comment.