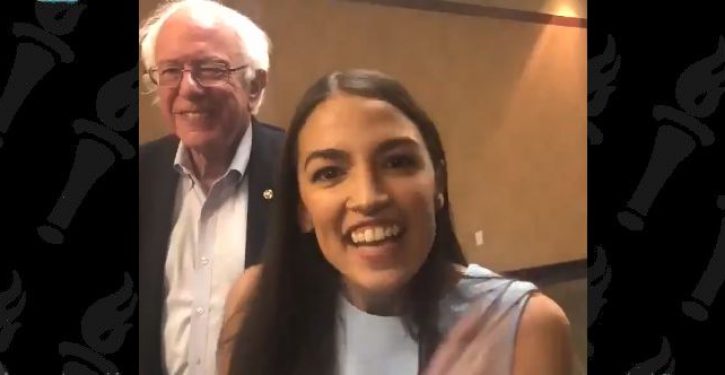 [Ed. – Sadly, the video on Instagram of her dancing and making mac-and-cheese was pulled. But the prospect of President Ocasio-Cortez remains.]
Alexandria Ocasio-Cortez spent her Friday night making instant macaroni and cheese while flirting with the idea of running for president in the future.

During an Instagram Live Q&A session on Friday night, the 29-year-old socialist discussed her election victory on Tuesday and flirted with the idea of maybe running for president in the future.

While making macaroni and cheese and listening to music from a kitchen, the Democratic darling spoke about Shirley Chisholm, an African-American politician and author who died in 2005.

Trending: FBI official confirms: Hillary Clinton private-server email records found in Obama White House

"Chisholm was the first black woman to ever run for president as a nominee of any major political party," Ocasio-Cortez said while pulling cheese out of the grater.

"She was a congresswoman out of Brooklyn. She was also the first black woman in Congress. And people asked her when she ran for president in the 1970s…60s," she continued while forgetting the dates and moving from counter to counter.
For your convenience, you may leave commments below using either the Spot.IM commenting system or the Facebook commenting system. If Spot.IM is not appearing for you, please disable AdBlock to leave a comment.