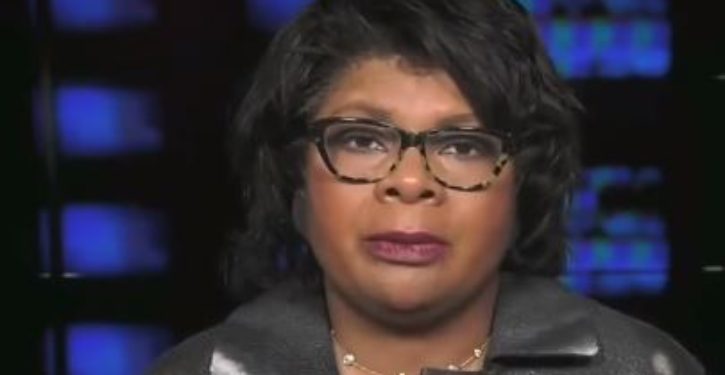 [Ed. – It seems not to have occurred to the president's critics that they can also nail him on charges of sexism, but since his prime target — Jim Acosta — is neither a minority or a women, how do they explain that?]
President Trump is facing a new round of accusations that he is prejudiced against minorities after a series of confrontations with three black women reporters.

Trump on Friday disparaged White House reporter and CNN contributor April Ryan as "a loser" who "doesn't know what the hell she's doing."

The outburst came at a press "gaggle" outside of the White House before leaving on a trip to Europe, an apparent reaction to Ryan having shouted out questions to Trump at a press conference Wednesday when she had not been called on.

Trending: Lawmaker who used low-quality green screen caught driving during Zoom meeting

"She gets publicity and then she gets a pay raise or she gets a contract, I think, with CNN, but she's very nasty and she shouldn't be," Trump said. Ryan was not present for Trump's remarks.

During that same gaggle Friday, Abby Phillip, also with CNN, asked Trump about his new acting attorney general, Matthew Whitaker, who the president's opponents say is too eager to defend the president from any legal scrutiny.

"Do you want him to reign in Robert Mueller," asked Phillip, referring to the special counsel charged with investigating Russia's interference in the 2016 election.