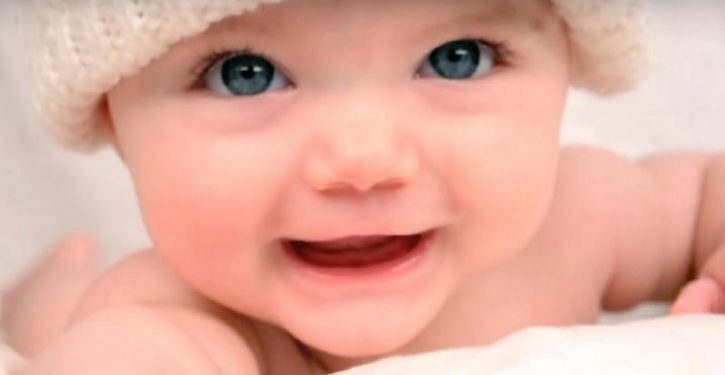 [Ed. – Such a privilege!]
There's missing the point, there's shooting yourself in the foot, and then there's the Agenda Project.

That's the left-wing advocacy group best known for the infamous 2011 commercialabout Paul Ryan pushing grannies in wheelchairs off of cliffs. Believe it or not, ChoiceForTwo founder and director Laura Klassen discovered this week that that the AP actually managed to outdo that classic in 2015.

The spot, titled "The Chosen," features a closeup of a smiling, giggling baby, as lullaby music plays in the background. "She deserves to be loved" flashes across the screen.

Trending: First (possibly last) look at founders of newly 'liberated city' in Colorado

Amen to that, the average viewer thinks, probably assuming it's a commercial for diapers or a children's charity, maybe a hospital. "She deserves to be wanted," it continues. Adoption agency, maybe?

Nope. "She deserves to be a choice," reads the next message, followed by the hashtag #StandWithPP. "Women deserve a choice. Babies deserve to be chosen," the video's YouTube description reads.