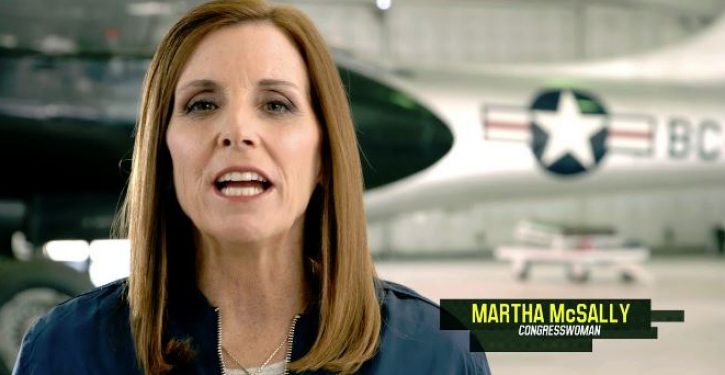 [Ed. – If McSally loses, the GOP should insist on sending the ballots over to Florida for a recount.]
Arizona Democratic Senate candidate Kyrsten Sinema suddenly took a narrow 9,600-vote lead over GOP opponent Martha McSally late Thursday, with some 400,000 votes left to count in a closely-watched race that will determine the size and influence of the Republican Senate majority in January.

The whirlwind reversal in the race to replace retiring Republican Sen. Jeff Flake was a striking reminder that Election Day, though it concluded on Tuesday, might not be out of surprises. McSally had consistently led Sinema since Election Day, and was ahead by 17,000 votes as of early Thursday.

But Sinema pulled ahead by just 2,000 votes that afternoon, and her lead expanded by approximately another 7,000 votes the next hour.

Trending: Who's pulling Biden's strings? Another hint that he is being given orders

Sinema now has 932,870 votes statewide, while McSally has 923,260 and Green Party candidate Angela Green currently has 43,838, according to results provided by election officials at 8 p.m. EST.