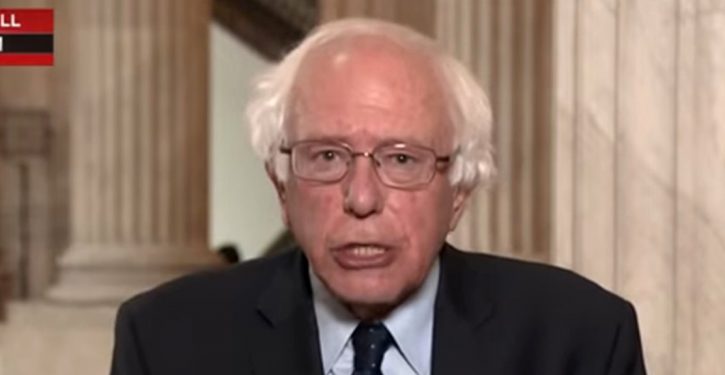 [Ed. – Yeah, that's the problem — the bigoted whities.]
Sen. Bernie Sanders, I-Vt., believes black Democratic gubernatorial candidates Andrew Gillum and Stacey Abrams stumbled at the polls this week because of their skin color.

"I think you know there are a lot of white folks out there, who are not necessarily racist, who felt uncomfortable for the first time in their lives about whether or not they wanted to vote for an African-American," Sanders told The Daily Beast in an interview published Thursday. He was referring to Florida's Gillum and Georgia's Abrams, who pre-Election Day polls suggested had a decent shot of winning in their neighboring states.

Gillum conceded on Election Night to Republican rival Ron DeSantis, after official tallies showed a close loss. Gillum on Thursday said he was open to a recount as late-arriving ballots continue to be tallied. Abrams, meanwhile, has not conceded to former Georgia Republican gubernatorial nominee Brian Kemp, who has claimed victory and resigned Thursday as secretary of state.

Trending: Biden canceled Trump's plan for a 'Garden of American Heroes.' But look who honorees were

Sanders, who unsuccessfully challenged Hillary Clinton for the 2016 Democratic presidential nomination, said voters will become more comfortable with black candidates over time.