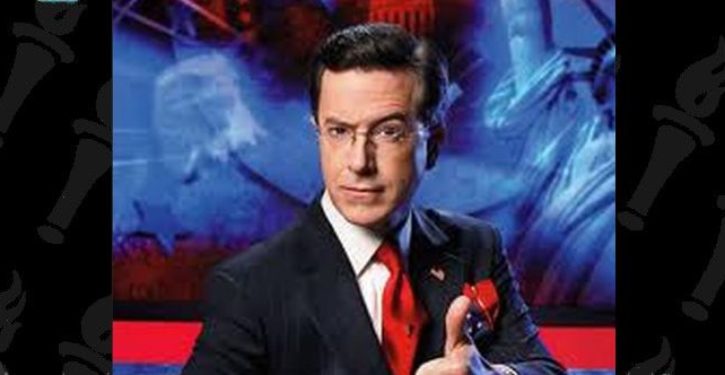 [Ed. – Because that's the way it works.]
Late-night talk show hosts expressed both anxiety and excitement ahead of Tuesday's midterm elections, as Democrat's hope to take back control of both Houses of Congress with the aim of derailing President Donald Trump's agenda.

On CBS' The Late Show, Stephen Colbert drank a glass of bourbon on calm his nerves.

"In America's ongoing bitter divorce, the big question is 'Who's getting the House?'" Colbert asked. "Now this year, especially, after being burned by all the prognosticating in 2016, the folks on cable news are playing it safe," he said, before playing a clip of CNN and Fox anchors discussing the unpredictability of Tuesday's elections.

Trending: Biden canceled Trump's plan for a 'Garden of American Heroes.' But look who honorees were

"No, you're lying!" he exclaimed. "I need to know! We can figure this out. Modern statistical analysis can tell me exactly who's gonna win tomorrow so I can sleep tonight. Let's crunch the numbers!"

Over on ABC's Jimmy Kimmel Live, Kimmel admitted to receiving dozens of emails from Beto O'Rourke's campaign in Texas, where he is looking to unseat incumbent Senator Ted Cruz.