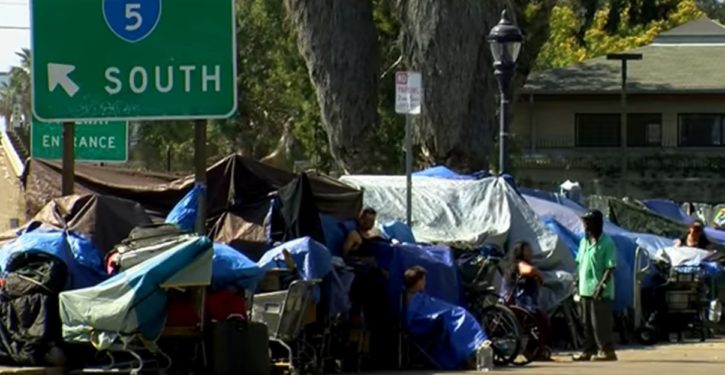 [Ed. – The high price of prioritizing social justice over public health.]
When we reported on Los Angeles in early October, the city was experiencing an outbreak of the bacterial disease typhus. At that point, 20 cases had been reported.

One month later, the number of recorded cases has risen to over 100.

The number of flea-born Typhus cases in Los Angeles has hit 107.

Trending: More Trump dumping that didn't age well: Rachel Maddow on the arrival of the hospital ships

So far this year 72 patients have been recorded by Los Angeles County Department of Public Health with a further 15 in Long Beach and 20 in Pasadena.

In the 2000s there were around 20 cases recorded per year and analysts are putting the dramatic rise down to a 47 per cent increase in homelessness since 2012.

One official in Long Beach told NBC News that almost half a million potential cases are 'under investigation.'

The explosion of the homeless population is the root cause of this outbreak. Local leaders are clamoring for this epidemic to be treated as an emergency.