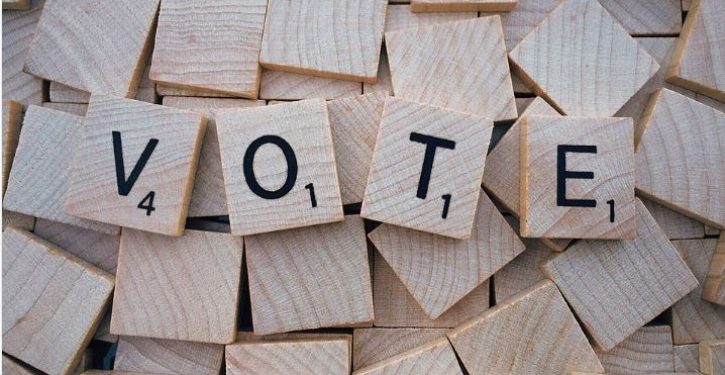 [Ed. – Don't say 'army.' It's racist.]
Fearing massive voter fraud and questionable vote counting, Republicans, Democrats and interest groups are all taking the unusual step of dispatching armies of lawyers in this non-presidential election year to ward off potential trouble at the polls.

"I've never seen anything like it for a midterm," said Hilary Shelton, director of the NAACP's Washington bureau. "It does look much more consistent with issues that we address in (presidential) elections. For a midterm election, it's extraordinary. But this is an extraordinary time."

Attorneys and poll watchers will be at voting sites and manning war rooms in nearly every state, looking at almost every aspect of the voting process and prepared act if they see something that they feel could hurt their candidate or cause.

Trending: The Liz Cheney moment, and the moving on therefrom

The federal government also plans to be watching, as the Justice Department's Civil Rights Division will send lawyers to several states. For the 2016 election, the department dispatched more than 500 employees to 67 jurisdictions in 28 states. The department has not detailed specific plans for this year.