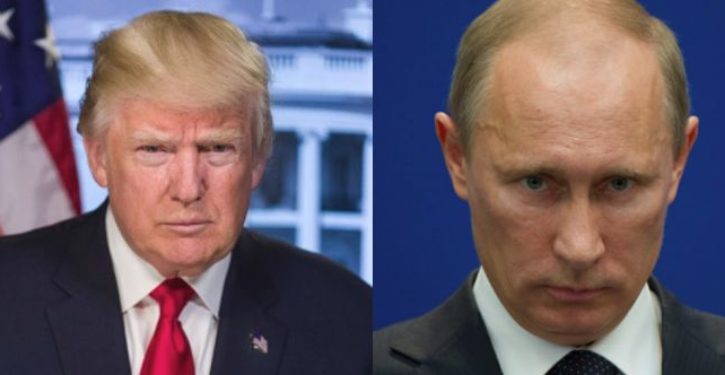 [Ed. – Woof. That was fast. The report that Bolton was pushing for it just came out Friday.  Clearly, this has been under consideration for some time.  The Washington Examiner, citing, NYT, says it's about freeing U.S. options for responding to China.  That's not a crock, by any means, but it's definitely about Russia too.  Odd if NYT didn't emphasize that, since they're so in thrall to the Russiagate narrative there.]
According to the Associated Press, Trump said Saturday he will pull the U.S. from the Intermediate-Range Nuclear Forces Treaty, which he says Russia has been violating. …

The New York Times reported Friday that the move would help the U.S. respond to a build-up of Chinese weapons in the Pacific.