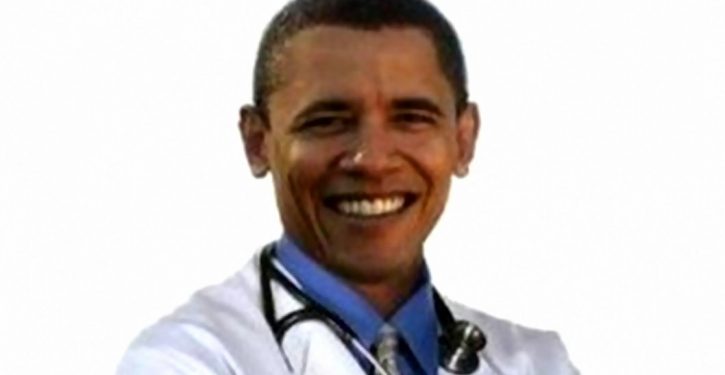 [Ed. – Software still working like a charm.]
A government computer system that interacts with HealthCare.gov was hacked earlier this month, compromising the sensitive personal data of some 75,000 people, officials said Friday.

The Centers for Medicare and Medicaid Services made the announcement late in the afternoon ahead of a weekend, a time slot agencies often use to release unfavorable developments.

Officials said the hacked system was shut down and technicians are working to restore it before sign-up season starts Nov. 1 for health care coverage under the Affordable Care Act.

Trending: Lawmaker who used low-quality green screen caught driving during Zoom meeting

About 10 million people currently have private coverage under former President Barack Obama's health care law.

Consumers applying for subsidized coverage have to provide extensive personal information, including Social Security numbers, income, and citizenship or legal immigration status.

The system that was hacked is used by insurance agents and brokers to directly enroll customers. All other sign-up systems are working.

CMS spokesman Johnathan Monroe said "nothing happened" to the HealthCare.gov website used by the general public. "This concerns the agent and broker portal, which is not accessible to the general public," he said.