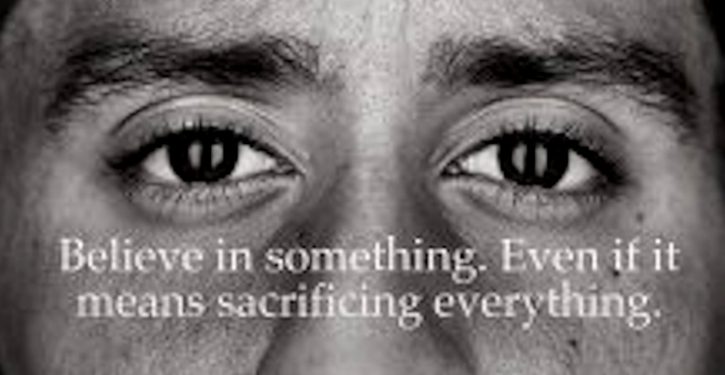 [Ed. – Sounds like those running the company understand which party will be the most advantageous for their business.]
With leftists have been singing the praises of Nike's new push to prop up social justice 'warriors' like Colin Kaepernick, a new analysis reveals that the company has donated more than three times more to Republicans this election cycle than Democrats.

Have liberals been duped?

The company has been seeking the anti-cop niche of the over-priced sneaker market by adding Kaepernick to their list of celebrity spokespeople – particularly on their 'Just Do It' campaign. The decision has sparked backlash on social media and some complaints from investors.

Trending: Lawmaker who used low-quality green screen caught driving during Zoom meeting

For the left, however, adding a cop-hating, America-loathing, dictator-loving, pretend social justice warrior, is the perfect selling point. As a result, they've willingly forked over money as a means to thumb their nose at people like President Trump.

But one has to wonder if Nike actually supports them or just wants their money? Do they stand behind the anti-cop message, or support the pro-law enforcement Republican party?

The news might surprise you and Kaepernick fans alike.