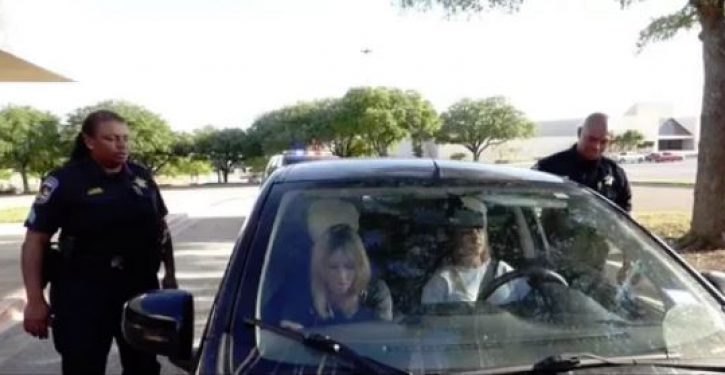 [Ed. – Not a terrible idea if executed properly.]
Students in Texas must watch an instructional video about how to act when stopped by police officers before graduating because of a new Texas law.

The 16-minute video, a byproduct of the Community Safety Education Act, opens with flashing lights and dramatic music. Sen. Royce West, a Dallas Democrat who authored the new legislation explains the goal of the video and the act is to "define" behavioral expectations of citizens and officers during traffic stops.

"This content is designed specifically to make certain that the trust factor between law enforcement and citizens is stronger than ever," West says in the video.

Trending: First (possibly last) look at founders of newly 'liberated city' in Colorado

Next, a scenario plays out between two teenage girls, where one encourages the other to speed. They then are pulled over by two police officers. Clips of other officers explaining procedures such as "you'll be asked to sign a citation," cut into the scenario. The video also includes a Q&A with students and officers.