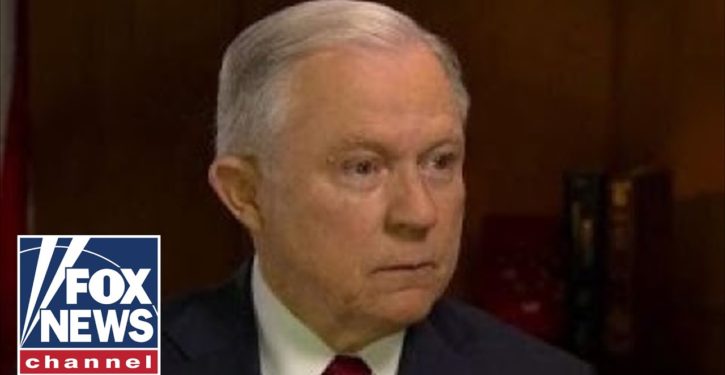 [Ed. – Basically, Sessions argues that some judges are gutting the understanding of executive privilege, demanding that plaintiffs receive access to policy deliberation records when they bring suit against Trump's constitutionally justified executive decisions.  It's likely that most of the cases themselves will be tossed out once they get past biased activist judges.  In the meantime, Sessions is going to fight the improper discovery rulings.]
Attorney General Jeff Sessions on Monday lit into federal judges for what he called a dramatic uptick in "outrageous" decisions threatening to interfere with the separation of powers by exposing internal White House deliberations.

In a fiery speech to the conservative Heritage Foundation in Washington, Sessions warned that "once we go down this road in American government, there is no turning back." He vowed to take "these discovery fights to the Supreme Court in emergency postures. … We intend to fight this, and we intend to win."

Sessions specifically singled out New York district court judge Jesse M. Furman, who ruled that Commerce Secretary Wilbur Ross could be questioned in an ongoing lawsuit concerning the legality of the Trump administration's decision to add a citizenship question to the 2020 census.