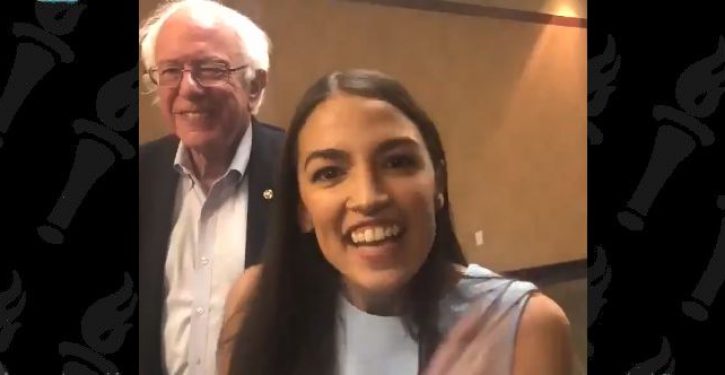 [Ed. – You can't spell mobilize without 'mob.']
As anti-GOP protesters amp up their tactics, confronting officials in restaurants and other public spaces, Sen. Bernie Sanders (I-VT) skirted around any condemnation of the behavior in an interview with CNN's Jake Tapper Sunday.

"I am very strongly in favor of mobilizing the American people to stand up and fight for economic justice and social justice and racial and environmental justice, and I think we have to mobilize people," he told the State of the Union host, adding that he's "not a great fan of being rude or disrupting activities."

Continuing, Sanders said what mattered in elections was voter turnout, urging those upset with the status quo to speak out at the ballot box.

Trending: A chance to shine: Border Patrol will fly migrants to California to relieve pressure on Texas border

"If you are out there and you're sick and tired of what's going on, of the very rich getting richer while the middle class continues to struggle, then you are going to have to not only get out and vote but you're going to have to get your friends and your families to vote," he said.
For your convenience, you may leave commments below using either the Spot.IM commenting system or the Facebook commenting system. If Spot.IM is not appearing for you, please disable AdBlock to leave a comment.