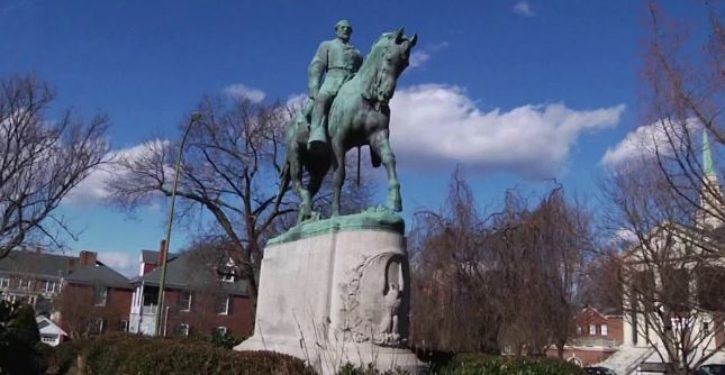 [Ed. – If you can't find something bad to say about a person, make something up.]
Here we go again…

At his MAGA rally in Ohio tonight, President Donald Trump called Robert E. Lee "incredible" and a "great general," which the media will no doubt quote endlessly over the next few hours:
WATCH: President Trump says "Robert E. Lee was a great general" during Ohio rally, calling the Confederate leader "incredible." pic.twitter.com/HhsLI1Mk05

— NBC News (@NBCNews) October 13, 2018
Trending: Cartoon of the Day: Looney Toons
Sigh. And now for what President Trump was really talking about, via NRA TV's Cam Edwards:
If you listen to the clip, he's clearly telling a story and building to the point of Lincoln appointing Grant as Lt. General and head of Army of the Potomac, where he proceeded to take Lee on and win where other Union generals had failed. Y'all are such hacks. https://t.co/SfOC9G196d

— Cam Edwards (@CamEdwards) October 13, 2018
And, surprise! Trump was right:
Trump speaks of the Union generals that came before Grant; great generals, head of their class at West Point, but they didn't know how to win. And Trump is right. McClellan was a disaster, and would have preferred to keep his army in camp instead of fighting. 2/

— Cam Edwards (@CamEdwards) October 13, 2018
For your convenience, you may leave commments below using either the Spot.IM commenting system or the Facebook commenting system. If Spot.IM is not appearing for you, please disable AdBlock to leave a comment.