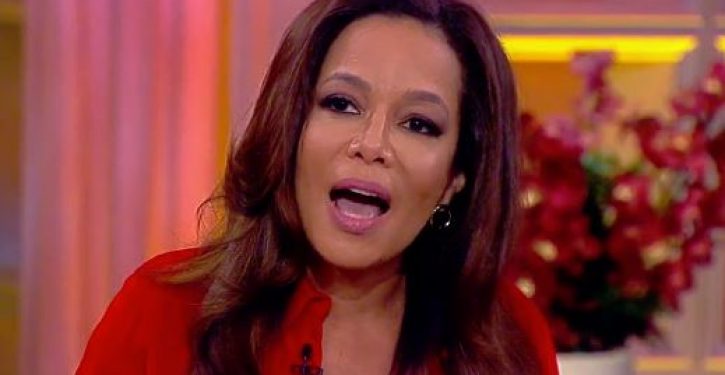 [Ed. – How about if the accused is also a woman?]
The View co-host and ABC legal analyst Sunny Hostin made an outrageous argument on Thursday's show that should raise eyebrows. Discussing Melania Trump's comments stating we needed evidence when accusations of sexual assault are made, Hostin grew irate after co-hosts Abby Huntsman and Meghan McCain defended the need for due process. Objecting to the need for supporting evidence of any kind, Hostin gushed, "A woman's word is enough!"

After playing the clip of Mrs. Trump, Hostin bashed the First Lady for doing "so much damage" in arguing that a woman's word alone was not enough to put someone in jail:

[W]e finally said a woman's word is enough. I've taken many cases to trial with just a woman's word. [Applause] And now you have the First Lady of the United States telling women everywhere your word is not enough. I think it does so much damage, and quite frankly, that isn't the law.
Trending: First (possibly last) look at founders of newly 'liberated city' in Colorado