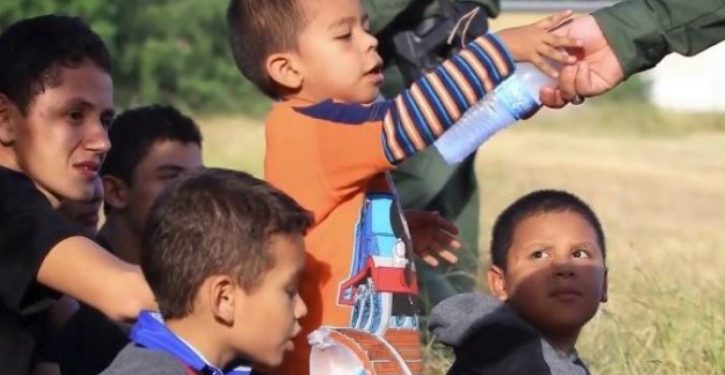 [Ed. – Misplaced priorities]
Americans are paying more to cover the costs of illegal immigrants having children in the United States than Congress plans to give President Trump in border wall funding this year, according to an explosive new analysis of Census Bureau data.

The new report reveals that women in the United States illegally had 297,000 children in 2014 at a cost of $2.4 billion.

That is $800 million more than the Senate has approved for Trump's border wall this year and enough to pay for the wall over 10 years.

Image via Washington Examiner

Trending: Muslim migrant in Germany beheads 1-year-old, Merkel bans media coverage

The Center for Immigration Studies report also put a price on the likely Medicaid bill for childbirth and early care to illegal and legal immigrants combined, at $5.3 billion. That is one-fifth the total cost of building the border wall.

A national debate over wall funding is set for after the election and could result in a partial government shutdown if Trump doesn't get more than the Senate's $1.6 billion.
For your convenience, you may leave commments below using either the Spot.IM commenting system or the Facebook commenting system. If Spot.IM is not appearing for you, please disable AdBlock to leave a comment.