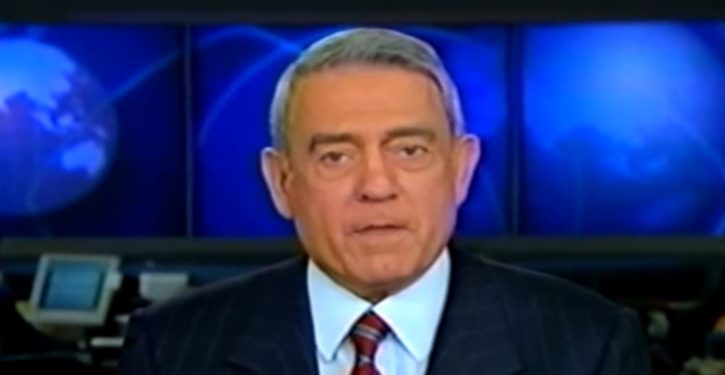 [Ed. – Tell us about heroism, Dan.]
Former CBS News anchor Dan Rather argued Friday that Sen. Susan Collins (R-Maine) missed an opportunity to be a "hero" by announcing that she would vote to confirm Judge Brett Kavanaugh to the Supreme Court.

In a Facebook post after Collins announced her plans to vote for Kavanaugh during a lengthy speech on the Senate floor, the veteran anchor called the nomination battle a "devastating loss" for "most women" and some men.

"So Collins misses her moment to be a hero, and the old bulls win again," Rather wrote in the post.

Trending: Gas shortages around East coast as pipeline operator works to reopen

"For most women and many men it's a bitter, devastating loss. Which makes it all the sweeter for the old bulls, and for the forces of power, privilege and money everywhere," he added.

Rather wrote that his wife was "furious and deeply disappointed" by the day's news that Republicans have the votes necessary to confirm Kavanaugh on Saturday.

"Fill your lungs with the determined air of action. I find myself humming that old but powerful anthem of the Civil Rights Era. 'We'll walk hand in hand!' 'We are not afraid!' 'We shall overcome!' " he wrote, invoking civil rights movement-era messages.