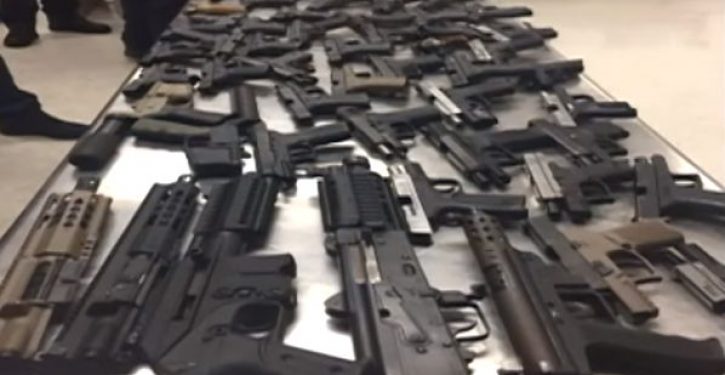 [Ed. – That's a lot of guns, and as Tom Knighton says, this theft means someone knew they were there.  It's definitely not out of the question to think this is about something organized, and that it may not be ordinary crime.  Stay safe out there, amigos.]
Now it seems that somewhere in the neighborhood of 400 guns were recently stolen from a UPS facility in Tennessee.
About 400 guns have been stolen from a United Parcel Service facility in Memphis, Tennessee, and authorities are concerned about the theft's potential effect on public safety in this city and elsewhere.

Two people driving a U-Haul truck stole the weapons from a UPS facility in Memphis on Sunday, the Bureau of Alcohol, Tobacco, Firearms and Explosives said Monday. The agency is asking for the public's help in the case: It offered a $5,000 reward for information leading to an arrest and conviction. …

Trending: First (possibly last) look at founders of newly 'liberated city' in Colorado

[…]
The fact that the thieves used a U-Haul truck means there's little to no chance of anyone noticing anything, especially if they transport them elsewhere.