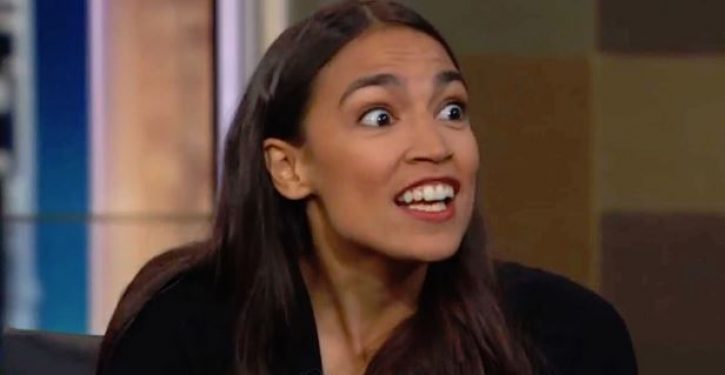 [Ed. – Hardcore.  Notably, according to other reports I saw on Monday, he isn't endorsing either Beto in Texas or Keith Ellison, who is running for state attorney general.  Observe, incidentally, that Hill refers to Ocasio-Cortez as a "progressive," although she's a self-described democratic socialist.]
Former President Obama announced Monday he's endorsing progressive House candidate Alexandria Ocasio-Cortez (D).

Obama issued his support for the former organizer for Sen. Bernie Sanders' (I-Vt.) presidential campaign in his second wave of endorsements related to the upcoming midterm elections. …

Obama is supporting  a total of 260 Democratic candidates in his second list for U.S. Senate and U.S. House, governor and state legislature.
Trending: First (possibly last) look at founders of newly 'liberated city' in Colorado