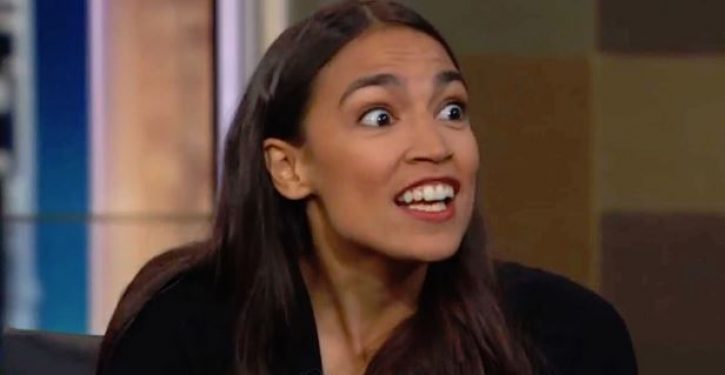 [Ed. – Hardcore.  Notably, according to other reports I saw on Monday, he isn't endorsing either Beto in Texas or Keith Ellison, who is running for state attorney general.  Observe, incidentally, that Hill refers to Ocasio-Cortez as a "progressive," although she's a self-described democratic socialist.]
Former President Obama announced Monday he's endorsing progressive House candidate Alexandria Ocasio-Cortez (D).

Obama issued his support for the former organizer for Sen. Bernie Sanders' (I-Vt.) presidential campaign in his second wave of endorsements related to the upcoming midterm elections. …

Obama is supporting  a total of 260 Democratic candidates in his second list for U.S. Senate and U.S. House, governor and state legislature.
Trending: Spygate watch: The 'purge' of Italian intel, and Obama's odd meet-and-greet
For your convenience, you may leave commments below using either the Spot.IM commenting system or the Facebook commenting system. If Spot.IM is not appearing for you, please disable AdBlock to leave a comment.