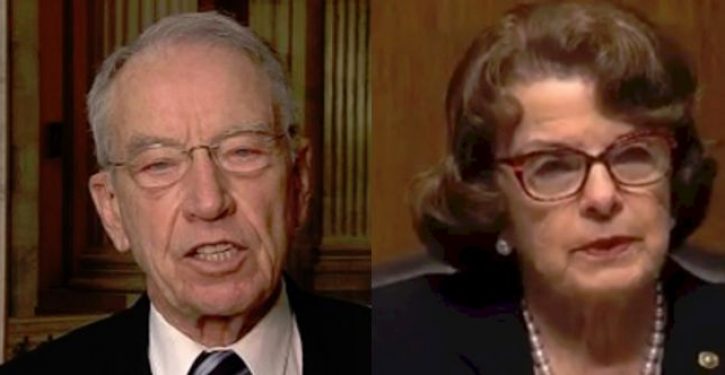 [Ed. – The Dems wanted an investigation. They're getting one.]
One of Supreme Court nominee Brett Kavanaugh's accusers has already been found to be a liar and now faces potential criminal prosecution and a potential 10-year prison sentence, thanks to actions taken Saturday by Senate Committee Judiciary chairman Chuck Grassley.

Last Monday an unnamed male accuser contacted Democrat Sen. Sheldon Whitehouse to accuse Kavanaugh and his friend Mark Judge of having sexually assaulted a "close acquaintance" 33 years ago on a boat in Newport, Rhode Island.

Instead of performing any due diligence, Whitehouse promptly forwarded the allegations to his fellow members on the Senate Judiciary Committee, who subsequently broached the allegations with Kavanaugh during a phone interview Tuesday.

Trending: Education Department may encourage racial quotas in school discipline, and promote intersectionality

"The event took place on a 36-foot maroon and white 12 boat in the harbor at Newport, Rhode Island, after the three had met at a local bar," an unspecified committee member revealed to the SCOTUS nominee during the interview, according to a transcript.