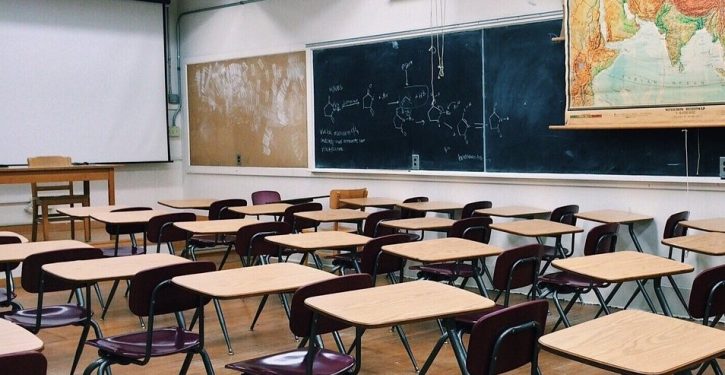 [Ed. – The story answers its own title question in the first few paragraphs, provided you read between the lines.]
Brian Butcher, a history teacher at Ballou High School, sat in the bleachers of the school's brand-new football field last June watching 164 seniors receive diplomas. …

It was a triumphant moment for the students: For the first time, every graduate had applied and been accepted to college. The school is located in one of Washington, D.C.'s poorest neighborhoods and has struggled academically for years with a low graduation rate. For months, the school received national media attention, including from NPR, celebrating the achievement.

But all the excitement and accomplishment couldn't shake one question from Butcher's mind:

Trending: First (possibly last) look at founders of newly 'liberated city' in Colorado

How did all these students graduate from high school?

"You saw kids walking across the stage, who, they're nice young people, but they don't deserve to be walking across the stage," Butcher says.

An investigation by WAMU and NPR has found that Ballou High School's administration graduated dozens of students despite high rates of unexcused absences. … Half of the graduates missed more than three months of school last year, unexcused. One in five students was absent more than present — missing more than 90 days of school.