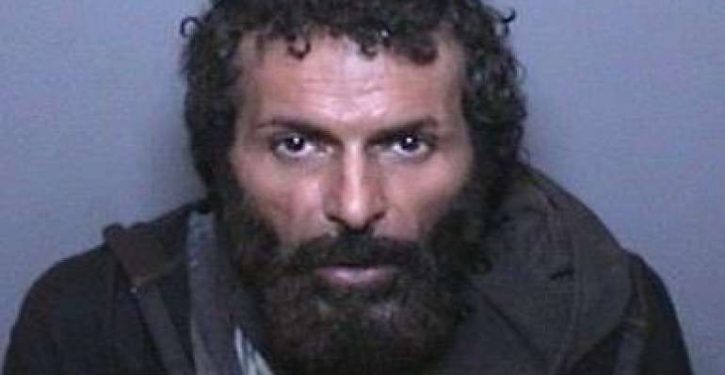 [Ed. – Bonus: history of violence and terrorist threats.]
Police near Los Angeles arrested a man following a traffic stop last week after they discovered two active IEDs in his vehicle.

Saleh Ali, 47, is being charged with transportation and possession of destructive devices according to a press release by the Orange County District Attorney's Office. …

KTLA also reports that Ali was previously arrested in June 2003 in New Jersey for aggravated assault with serious bodily injury and terrorist threats.