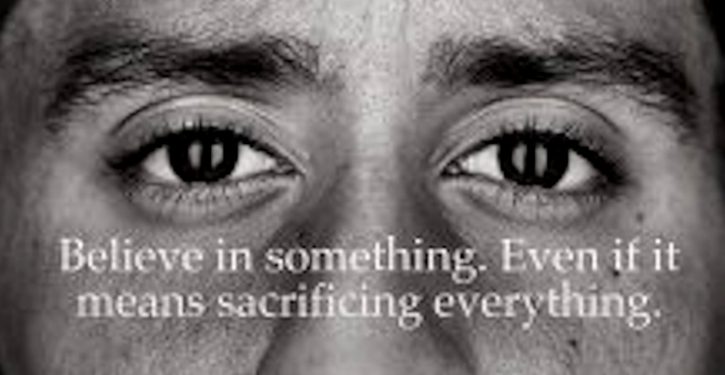 [Ed. – Good things come to those who feign outrage.]
Colin Kaepernick and Tom Brady … on the same team???

That seems to be the suggestion coming from Colin's attorney, Mark Geragos — who's teasing to TMZ Sports that two NFL teams could be interested in signing the QB.

"I would just say, 'Stay tuned' … that next week there may be some news."

Trending: Dems unanimous as House passes bill forcing schools to let males compete in female sports

Our guy pushed to get more information — and Geragos started dropping hints about the 2 teams.

The first clue obviously points to the Oakland Raiders.

"I'll say this … if Al Davis was still alive."

The interesting part of that comment — Al's son, Mark Davis, took over the Raiders when his father passed away … and Mark recently told us he thought it was a good idea for Nike to sign Kaep.

The other clue was a little more abstruse, but he suggests Patriots owner Robert Kraft could be interested in Colin.
For your convenience, you may leave commments below using either the Spot.IM commenting system or the Facebook commenting system. If Spot.IM is not appearing for you, please disable AdBlock to leave a comment.